All prices are in Canadian dollars.
How Robotic Process Automation (RPA) can bring benefits to your organization
| | | |
| --- | --- | --- |
| Date: | | Feb 08, 2022 - Feb 08, 2022 |
| Time: | | 12:00 PM - 1:00 PM (EST) |
| Location: | | Online |
---
When Robotic Process Automation (RPA) is combined with Artificial Intelligence or AI, it transforms automation altogether. When software BOTS can take decisions using AI capabilities, it only changes a particular process or organization but literally an entire Industry. RPA is purely rule-based but by plugging in AI, the BOTS become Super BOTS and new areas can be explored that were previously ignored due to several factors. High manual costs, time, and effort, and much more. There are several components that form AI – machine learning, computer vision, and NLP (Natural Language Processing), which when integrated with RPA become Intelligent Automation. This also benefits organizations in a massive way as it reduces costs, provides an unmatched customer experience, improves productivity across the organization.
Businesses can spend more time analyzing customer data and can focus on going the extra mile. The human workforce becomes very efficient and can work on more revenue-generating activities.
Takeaways: By attending this webinar, you will learn more about intelligent automation technologies and automation feasibility considerations. The format will include use case(s) in procurement and construction industry.
Presenter:
Mike Taylor is a Managing Partner with Valenta. Valenta helps clients transform their businesses through rigorous operations consulting, process optimization, and intelligent automation using robotic process automation (RPA), intelligent process automation (machine learning, natural language processing and computer vision) and conversational AI. We design and deploy software BOTs and other intelligent automation solutions and then manage and augment these solutions with a deep bench of technical talent. Companies turn to us to rapidly improve profit margins and customer service levels; increase their competitive edge; and overcome the constraints of broken or inefficient processes, disparate business systems, or a lack of necessary talent to scale. By using Valenta's managed Automation-as-a-Service, clients only pay a subscription fee each month as they progress toward the establishment of their own Automation Center of Excellence (CoE).
Mike brings deep technical expertise and operations leadership experience to field services, supply chain and logistics management. As a former Director of Operations at Amazon, Mike launched and led multiple facilities extending the entirety of Amazon's ecommerce value chain, including large inbound receive crossdock centers, robotic fulfillment centers, and middle-mile sortation and outbound crossdock centers. Prior to Valenta and Amazon, Mike also worked at FMC Technologies (now TechnipFMC) as a General Manager, Global Service Manager, and Business Development Manager for Surface Technologies' business lines globally. After his active-duty service as an officer in the US Army, Mike also worked at Price Waterhouse Coopers as a Senior Advisor helping to build out PwC's Washington Federal Practice.
Born and raised in Houston, Texas, Mike attended the US Military Academy at West Point and Thunderbird School of Global Management.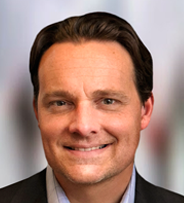 Members of Supply Chain Canada will be eligable for 2 CPD Credits in participation of this session.
To begin, please enter your email address below.
Should you not be able to complete the form in one sitting, any information you have entered will be saved and your form will continue from where you left off when you return.

By entering your email you are giving your consent to be contacted electronically by Supply Chain Canada on matters regarding the event and your registration/enrollment.