All prices are in Canadian dollars.
How to prepare your supply chain for CARM and the Importer Mandates
| | | |
| --- | --- | --- |
| Date: | | Jun 21, 2022 - Jun 21, 2022 |
| Time: | | 1:00 PM - 2:00 PM (EDT) |
| Location: | | Online Webinar |
---
This upcoming presentation covers the required top mandatory items that each and every importer must fulfill to meet CBSA's CARM "release 2" mandate in order to obtain a Customs Release.
CBSA's new CARM initiative requires all importers, regardless of the number of imports or size to meet the upcoming mandates in order to obtain a Customs' release of their shipments when "release 2" is implemented. Originally, R2 (release 2) was to come into affect May 2022, however CBSA has postponed until January 2023.
Importers must register in the CARM portal, and ensure they have adequate RPP security in place before the deadline. The use of a 'Customs Broker's bond' will be eliminated and become the responsibility of the importer to obtain, and control. The CBSA is changing the payment time frames, and shifting to the importer for the liability and payment.
Key Takeaways:
Details on the mandatory items to meet the CBSA and CARM mandates before the upcoming deadline

What it means for the elimination of the 'customers broker's bond'

What to be aware of in preparing your organization and supply chain
Speaker Details: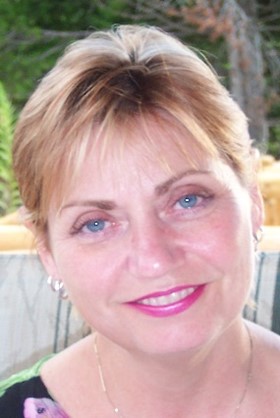 Deborah Osborne joined PF Collins in November 2015 as VP, Customs & Consulting, responsible for overseeing the company's Customs Brokerage and Customs Consulting/Compliance services across Canada. Over the course of her career she has played a key role in enhancing performance standards through a combination of process re-engineering and dedication to compliance strategy execution.
Deborah is a licensed Customs Broker and senior manager with over 30 years of experience in implementing customs brokerage and trade compliance programs across US and Canada and providing strategic direction and training support to versatile industries. She has proven expertise in developing corporate policies and procedures while setting company-wide compliance priorities and maintaining a functionally integrated compliance structure.
In addition to her duties as VP, Customs & Consulting with PF Collins, Deborah is currently serving on the Canadian Society of Customs Broker (CSCB) Board of Directors.
To begin, please enter your email address below.
Should you not be able to complete the form in one sitting, any information you have entered will be saved and your form will continue from where you left off when you return.

By entering your email you are giving your consent to be contacted electronically by Supply Chain Canada on matters regarding the event and your registration/enrollment.