All prices are in Canadian dollars.
Sustainability as Your Next Strategic Imperative: From Purpose to Execution - 3 Part Event Series
| | | |
| --- | --- | --- |
| Date: | | Jun 09, 2022 |
| Time: | | 12:00 PM - 1:00 PM (EDT) |
| Location: | | Online Event Series |
---
3 Part Event Series:
Sustainability as Your Next Strategic Imperative: From Purpose to Execution
As the past critical couple years of accelerated change shown us, consumers, regulators, and investors are increasingly focused on organization's environmental and societal impact. Executive teams have increasingly urgent incentives to implement processes and initiatives to demonstrate environmental, social and governance (ESG) performance metrics and how they are safeguarding their business success in the long-term. Today, business has a new field of play as companies and Boards now must think about their stakeholders, not just shareholders.
In this 3-part session, BDO Canada will highlight how ESG issues are key emerging risks but also opportunities for innovation for all organizations. BDO professionals will help you understand the shifting landscape of regulatory, corporate and consumer changes and highlight specific actions to execute your Sustainability strategies. Case studies and best practices will enable you to improve governance, environmental and social program initiatives.
Does your organization need to predict and adapt to changing regulatory, consumer and market expectations? In this series, you will learn how companies:
Anticipate and manage the changing risk landscape of Sustainability, and understand why organizations need to prioritize Sustainability and ESG as strategic imperatives
Breakdown the existing and upcoming Sustainability and ESG Frameworks and Standards to promote program success and execute meaningful outcomes
How to activate your Sustainability journey - learnings through Case Studies and leading practices to fulfil your strategic ambitions
Part 1: June 9, 2022 from 12:00 - 1:00 PM ET (completed)
Part 2: June 23, 2022 from 12:00 - 1:00 PM ET
Part 3: July 7, 2022 from 12:00 - 1:00 PM ET
NOTE: by registering you are agreeing to attend all three parts of the event series. Members of Supply Chain Canada will be eligable for 10 CPD credits in attending all 3 parts and will receive a digital badge upon completion.
Session Moderator: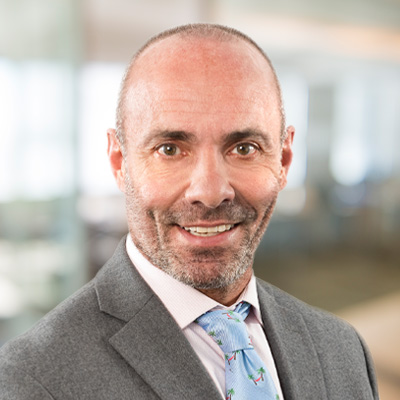 Pierre Taillefer
Partner, National Risk Advisory Leader, CPA Auditor, CA, CISA, CFE, BDO Montreal
Pierre is a partner in the BDO Canada LLP Risk Advisory Services ("RAS") practice, leading the RAS practice in Canada. He has twenty-eight years of in-depth experience including seven years in the assurance field and over twenty-one years performing risk-related advisory engagements. In addition to being a Chartered Professional Accountant (CPA Auditor, CA), Pierre also holds the Certified Information Systems Auditor (CISA) and Certified Fraud Examiner (CFE) designations. Prior to joining BDO, Pierre spent eighteen years in audit and advisory at a Big Four accounting firm where he managed a client portfolio consisting of crown corporations, financial institutions, telecommunications companies, and large and medium-sized public and private manufacturing companies.
Session Speakers: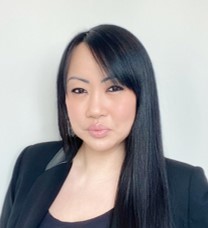 Y Nguyen, CPA,CA, CIA, CSSCP – Risk Advisory and Sustainability, Senior Manager
Y is passionate about the intersection of risk management and sustainability. She holds the CPA, CA, CIA and Certified Sustainable Supply Chain Professional (CSSCP) designations. She is a Director, a frequent speaker and an educator with the International Supply Chain Education Alliance (ISCEA) and ISCEA International Standards Board (IISB) Sustainability Council. Prior to joining BDO Canada, she's been an external auditor, an internal auditor, and a management consultant in the Supply Chain space.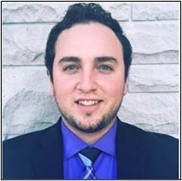 Joseph Palladino – Manager of Climate Strategy
As the Manager of Climate Strategy at BDO Canada, Joseph Palladino provides guidance and support to organizations seeking to understand and manage their climate impacts. With knowledge and technical expertise in ESG strategy, program enablement, and sustainability metrics and quantification frameworks, Joseph plays a key role in guiding organizations towards resilient business practices.
As a passionate advocate for sustainability education, Joseph has guest lectured Centennial College, the University of St. Michael's College, and the University of Toronto, and is a Sessional Instructor at Seneca College. A lifelong student of sustainability, Joseph's academic training includes a Master of Science in Sustainability Management (Toronto) and continues to maintain a certificate in Corporate Sustainability Reporting, TRUE Zero Waste certification, and an Environmental Practitioner® designation.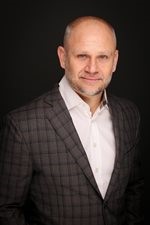 James Fountain
Senior Director ESG Solutions, ESG Center of Excellence, BDO USA, LLP
This session is sponsored by:

To begin, please enter your email address below.
Should you not be able to complete the form in one sitting, any information you have entered will be saved and your form will continue from where you left off when you return.

By entering your email you are giving your consent to be contacted electronically by Supply Chain Canada on matters regarding the event and your registration/enrollment.